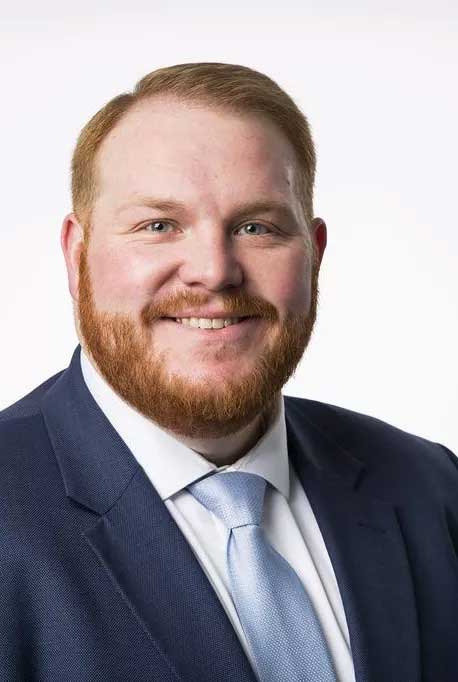 Shelby Miles
Executive Director
Department: Staff
"… Being executive director will afford me the opportunity to be able to use my skills and develop and cultivate new skills," Miles said. "It is the new challenges that excite me."
Miles grew up in a small town: "I love the sense of community where you can walk down the street, you know people and they know you and being comfortable. It is where my heart lies."
Shelby Miles is a graduate of Western Kentucky University with a degree in economics and political science. He immediately started graduate school at WKU and earned a master's degree in public administration in May 2017.
His first job after graduation was with the Commonwealth of Kentucky as a financial institution examiner. His responsibilities were safety checks and risk analysis for credit unions. He was there for seven months.
Miles began working for Louisville Metro Government as a grant and contracts coordinator for the Office of Housing and Community Development section. He worked at the Office of Housing and Community Development for eight months before coming to work in Carrollton on Jan. 4.
A paid internship position with the Barren River Area Development District provided Miles with hands on grant writing experience. He said he wrote and secured two grants during the internship while also receiving a wide variety of other job experiences.