Trimble County, Kentucky's hidden gem rejoins KIEDA
Trimble County is a hidden gem in the state of Kentucky. Located on the northern and western border of the Ohio River, the county has recently rejoined the regional group of ky71alliance.com. This is great news for the residents of Trimble County, as it offers access to more resources and opportunities for growth and development.
Trimble County: A great natural resource
One of the key assets of Trimble County is its fertile farmland. The county's soil is rich in nutrients, making it ideal for growing a variety of produce and fruit crops, such as peaches, apples, strawberries, corn, and soybeans. The rolling hills and bottomland also provide beautiful home-building sites. Additionally, the Milton riverfront area is perfect for distilleries, which would be a great fit for the bourbon industry and other affiliated businesses.
The ideal location makes Trimble County a great business destination
Trimble County is well-connected with three major corridors - HWY 36, HWY 42, and HWY 421 - and a new bridge servicing the entrance to the Milton area. The county also has a one-mile section of I-71, and there are plans to expand the rail network. This makes Trimble County an attractive location for businesses looking to establish a presence in the region. The county's partnership with JCTC and IVY Tech community colleges ensures a strong and skilled workforce.
Trimble County is conveniently located within 15 minutes of I-71 from all areas of the county and is within 30 minutes of I-65 in Indiana. It is also 40 minutes from Louisville and 55 minutes from Northern KY and Cincinnati. The county's low property taxes make it an attractive destination for businesses looking to relocate, and it is in the process of developing and identifying sites for businesses to purchase or lease.
Trimble County: Rich in history and culture
Besides its economic opportunities, Trimble County is rich in history and culture. It has a strong river history and is home to the most extensive collection of Native American artifacts found on a family farm, housed on the Ohio River. The county has campgrounds on the northern end that sit on the Ohio River, and the Little Kentucky River flows through Trimble County, offering great fishing, canoeing, and kayaking opportunities. Additionally, the county's 300 miles of county and state roads provide scenic drives for visitors.
Trimble County hosts several events throughout the year, including the Madison Regatta around the 4th of July and the Trimble County Apple Festival in September. The county also has two motocross tracks that attract large crowds to their events.
In terms of employment, Louisville Gas and Electric-Kentucky Utilities are the county's largest employer, followed by Trimble County Schools, Trimble County Government, and Republic Services Landfill.
Overall, Trimble County is a great location for businesses and families looking for a unique and attractive place to live, work, and play. With its rich history, stunning natural beauty, and economic potential, Trimble County is a true hidden gem of Kentucky.

More Topics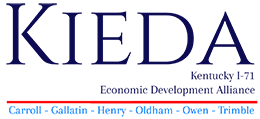 Today, Gov. Andy Beshear said up to $34 million in state funds are one step closer to being distributed to develop land and buildings in local communities to support new, good-paying jobs and economic growth across Kentucky. There are 54 site and building development projects moving forward in the...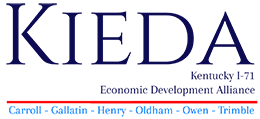 The final senior project from the UK College of Agriculture, Food and Environment Department of Landscape Architecture students takes a different approach for the development of downtown Carrollton. Read the complete article from The News Democrat here.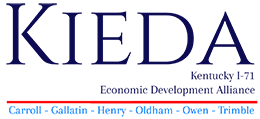 According to the Bureau of Labor Statistics most recent report released on March 10, 2023, the unemployment rate for March was 3.5 percent. The unemployment rate has hovered at this level over the last 12 months, ranging between 3.5 percent and 3.7 percent, except for in January 2023 where it...