Kentucky Second Nationally in Economic Projects Per Capita, First in South Central Region
Kentucky's economy is booming, according to Site Selection Magazine's new 2022 Governor's Cup rankings.
The Commonwealth placed second nationally in 2022 — up from ninth in 2021 — in economic projects per capita, trailing only Kansas. The Bluegrass State also placed second in the South Central region for overall qualifying projects.
More Topics
Trimble County is a hidden gem in the state of Kentucky. Located on the northern and western border of the Ohio River, the county has recently rejoined the regional group of ky71alliance.com. This is great news for the residents of Trimble County, as it offers access to more resources and...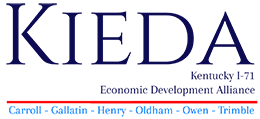 Today, Gov. Andy Beshear said up to $34 million in state funds are one step closer to being distributed to develop land and buildings in local communities to support new, good-paying jobs and economic growth across Kentucky. There are 54 site and building development projects moving forward in the...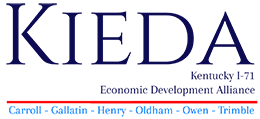 The final senior project from the UK College of Agriculture, Food and Environment Department of Landscape Architecture students takes a different approach for the development of downtown Carrollton. Read the complete article from The News Democrat here.